The Former Chelsea and Olympique Lyon star, Florent Malouda has won Champions League, English Premier League and also France Ligue 1 titles.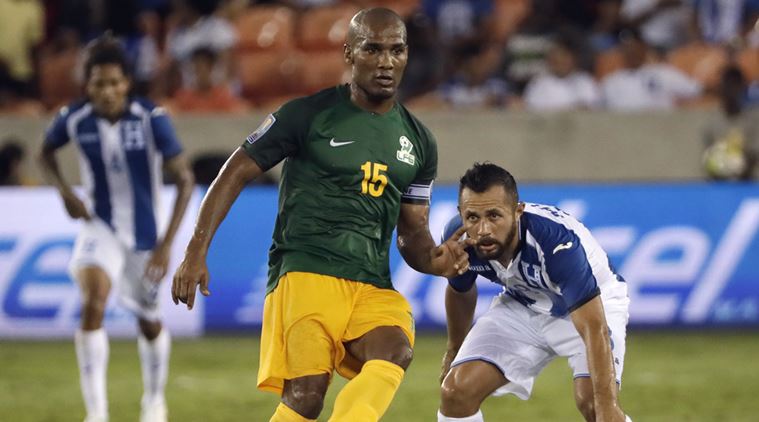 He has featured in the biggest match of all, the World Cup final, yet the Frenchman planned to re-start his international career with his native French Guiana, which was making a surprising Gold Cup debut.
His potential appearance has been reported by media everywhere in the Americas and in France, which he represented 80 times at the senior level. The 37-year old joined French Guiana in time for the conclusion of the Caribbean Cup in Martinique where the Guianans won bronze and qualified for the Gold Cup for the first time which he featured two times.
Expectantly, his run should stop there. Meanwhile, he was on French Guiana's 23-man Gold Cup roster but said not to be eligible to face Canada at Red Bull Arena as Les Yana Dokos play the biggest game in their modest history.
Canada has been knocked out in six consecutive Gold Cup matches dating back to 2013 and perhaps are the only ones pleased by the development.
It was usual that Malouda, who was born in the Guianan capital of Cayenne, could participate because the Ligue de Football de la Guyane is not a FIFA member. Therefore, he would not be breaking the rules by playing for another FIFA nation after appearing for France.
FIFA legally should have been fine with Malouda playing in Gold Cup because the Gold Cup is not their tournament. But CONCACAF would not agree with that according to the section XV. a. of the Gold Cup regulations. It reads:
"Each participating Member Association shall select its national representative team from the best players who are nationals of its country and under its jurisdiction, and are eligible for selection in accordance with the provisions of the applicable FIFA Regulations."
French Guiana could add Malouda to their roster or bring him to the USA. But immediately he steps onto the Red Bull Arena pitch in uniform, Les Yana Dokos would forfeit.