FlorentMalouda had two FIFA World Cup tournaments and two Euro tournaments on his CV before he announced his retirement from French senior national team. He had made his France debut against Poland on November 17, 2004.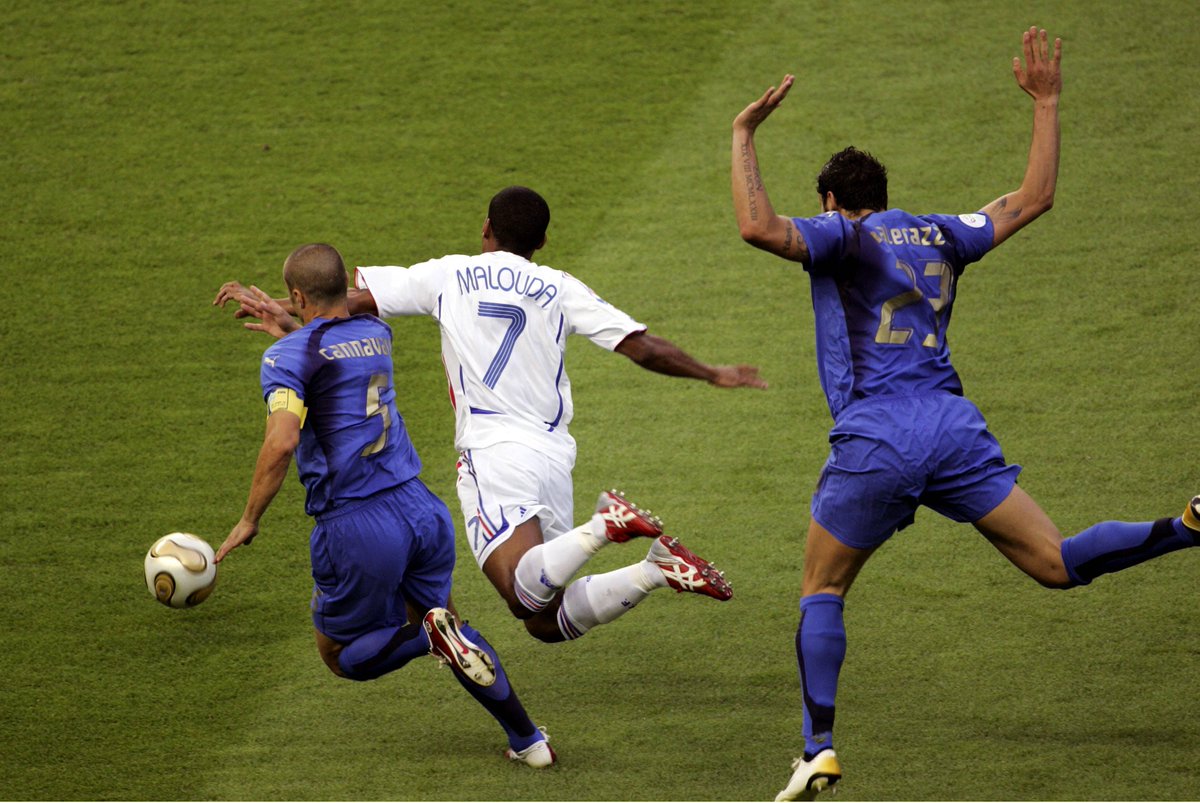 Malouda was unfortunate not to win any trophy with France after he was in the team that lost the 2006 FIFA World Cup final to Italy on penalties. The World Cup tournament in Germany was one of the aforementioned two World Cup tournaments. FlorentMalouda was a regular for France on the way to losing the World Cup title to the Italians in Germany after normal time and extra time ended in a 1-1 draw.Malouda was fouled for the penalty scored by Zinedine Zidane for the only goal of the final for his team.
FlorentMalouda scored his first goal for France against Hungary in May 2005. It was the first of his nine goals for France. He scored nine times in 80 appearances for the Les Blues over an eight-year period. Malouda was in the French team for a period of eight years from 2004 to 2012.
Malouda was in the France squad that came very close to winning the World Cup title in Germany in 2006 and he was also in the France squad for his second and final World Cup tournament in South Africa four years later. FlorentMalouda and his colleagues disappointed a lot of their fans as France crashed out of the World Cup tournament on South African soil in the group stage. Malouda was responsible for the only goal scored by the French team during the tournament. France had a tournament to forget and their lone goal in Group A came during the 2-1 loss to host nation South Africa and it was the abovementioned Malouda who scored that lone goal.